Player Benefits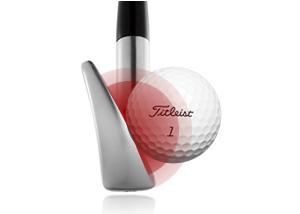 Traditional Solid Feel
through the compact head shape and optimized muscle back weighting behind the impact area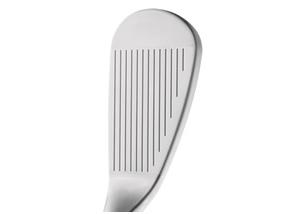 Maximum Shot Control
from the minimal progressive offset and traditional constant blade length design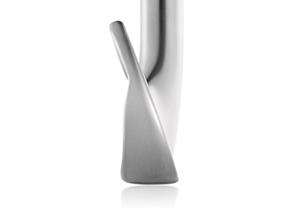 Crisp Turf Contact
from a new sole design with enhanced trailing edge and heel relief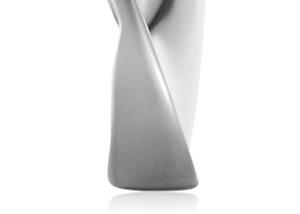 High Performance Sole
with a blunted leading edge and cambered bounce surface for smooth turf entry and release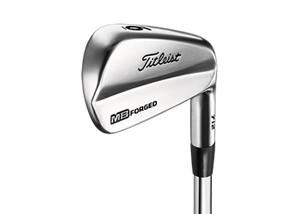 New Satin Finish
preferred by many tour players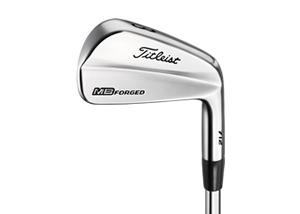 Superior Appearance
with a thin topline and rounder
profile for a classic, but contemporary look
Specifications
| MB | Offset | Bounce | Loft | Length | Lie | Swingweight |
| --- | --- | --- | --- | --- | --- | --- |
| 3 Iron | .125" | 2° | 21° | 39.00" | 60° | D2 |
| 4 Iron | .120" | 3° | 24° | 38.50" | 61° | D2 |
| 5 Iron | .115" | 4° | 27° | 38.00" | 62° | D2 |
| 6 Iron | .110" | 4.5° | 31° | 37.50" | 62.5° | D2 |
| 7 Iron | .100" | 5° | 35° | 37.00" | 63° | D2 |
| 8 Iron | .090" | 6° | 39° | 36.50" | 63.5° | D2 |
| 9 Iron | .080" | 7° | 43° | 36.00" | 64° | D2 |
| P | .075" | 8° | 47° | 35.75" | 64° | D2 |
Stock Shaft & Grip
Dynamic Gold is a heavy-weight steel shaft with a high flex point that produces a lower, penetrating trajectory with lower spin for control. This shaft is ideal for strong, high ball speed players seeking greater weight feedback with lower launch and spin.
Vad finns i din bag?
Spelar du redan med klubbor från Titleist? Lägg till dem i din Team Titleist bag och låt andra medlemmar få reda på vad du spelar med!